WE'VE DONE IT AGAIN! EXCLUSIVE ALGARVE VILLAS - WINNERS OF 2 AWARDS!
1 July, 2023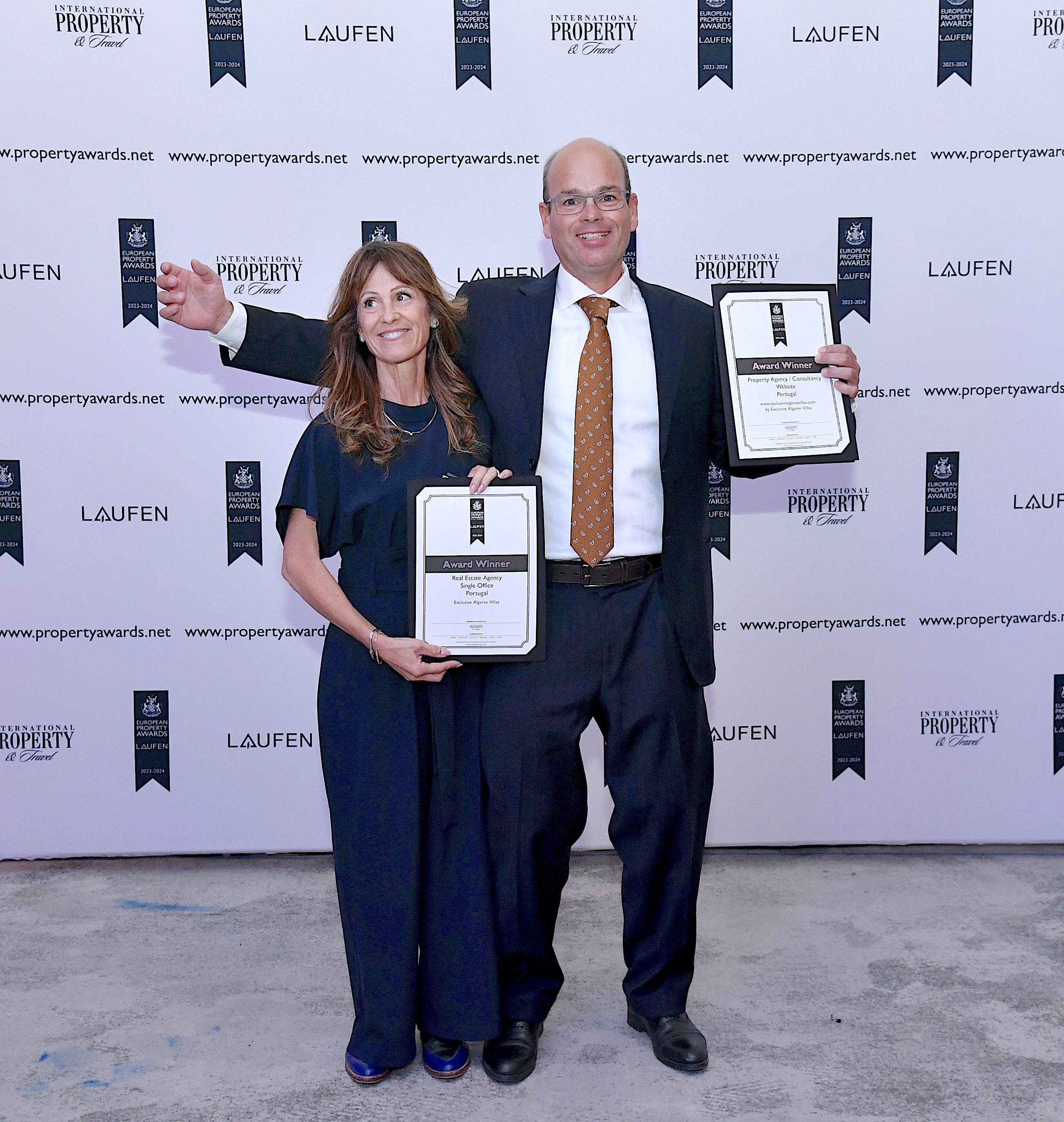 [We've done it again! Winners of 2 awards!] The Property awards is one of the most prestigous awards to win for real estate agencies globally. This this year, over 20,000 worldwide entries were judged by a panel of 99 independent industry professionals.
We've done it again by winning in two categories! One for Property Agency/Consultancy Website Portugal and another for Real Estate Agency Single Office Portugal.
Owners Marcela Boturao and Bart van Linden would like to thank the team and clients in this great result. We strive to improve our company and quality every year, and winning 2 awards in a single year, is the result of our continuous quest to be at the front of the real estate market.
Since our company opened in 2006, we now hold 9 awards, the highest award winners in Portugal!


We thank you for choosing Exclusive Algarve Villas as your trusted partner.