Why invest in Real Estate in Portugal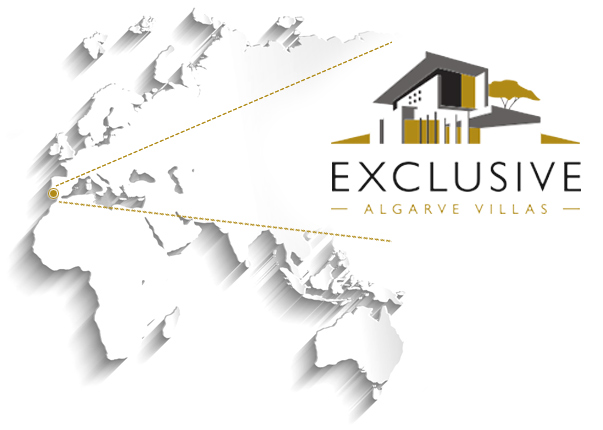 Portugal and in specific Porto, Lisbon and the Algarve, are in the radar of international investors. The Golden Visa and Non-Habitual Residency program have helped to revamp the real estate, construction and renovation market. Exclusive Algarve Villas works in the Algarve and of course, therefore able to provide information on the Algarve luxury property market.
The Algarve, Portugal is within 2,5 to 3 hours flight from all main European destinations and a safe travel destination. With over 3000 hours or sunshine per year and dubbed the 'California of Europe' a stunning country to live, work, or simply enjoy life.
The Algarve has about 160km coastline and the main point of entry is Faro airport, Lisbon and Seville airport are approximately a 2,5 hour drive.
In the last few years, many major improvements have been made by the airport and low budget airlines like Ryanair, who have made Faro their hub. We now have flight connections to many of the main European destinations making the Algarve an all-year round destination.
With a great climate, gentle people, and superb food, the Algarve provides a "great basis" to start from.
The Algarve has been a popular holiday destination for many years, and a popular place as well, as a retirement destination.
Thin the last few years, the market has changed from clients purchasing a holiday home, to a market with more buyers investing in a property for rentals, and semi-permanent living. The Non Habitual Resident program, whereby 0% tax is payable on your pension for 10 years, has brought many new clients to the Algarve. In the last 5 years, a massive influx of French and Swiss buyers have become a large group of new buyers to the Algarve. With the new buyers, we have also seen a different property style being built by these 'new clients'. The French, Belgium and some UK & Dutch clients have embraced the modern, contemporary style villas and this has now really taken off.
In the luxury golf resorts of Vale do Lobo and Quinta do Lago, we have seen that many old houses are now being demolished and making way for super luxury design villas. We have seen this spreading out onto the Carvoeiro and Lagos areas, where new price records are being broken. In Lagos, we see that many of the luxury villas now sell in the +Euro 2Million range. Carvoeiro and Albufeira 1st line cliff top villa are selling in the euro 2 to 10 milion range.
With the new movement, different clients, and different reasons to purchase, the prices have recovered and are growing steadily. Investors are buying up land and new construction can be seen pretty much all over the Algarve, from East to West.
A safe haven for investment, decent rental yields, easy to reach and fly-to destination, are some of the reasons making the Algarve stronger than ever.