Why invest in Real Estate in Portugal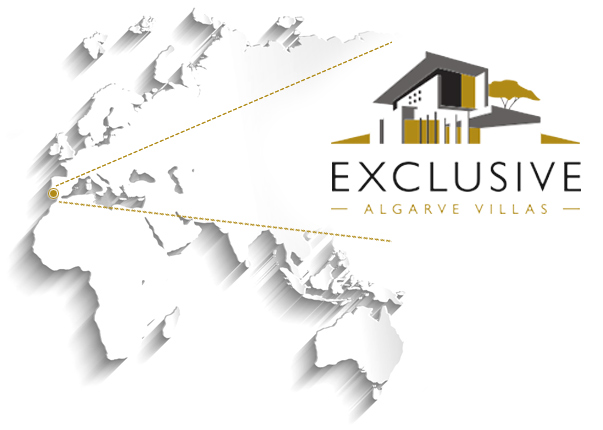 In the Algarve, there is plenty of choice in terms of property types ranging from apartments and villas with a sea view to luxury houses and condos. The Algarve is one of the top places in Portugal to purchase property or own real estate, with several positive aspects to take into account:
300 sunny days a year!
Algarve is one of the sunniest regions in the world with a little more than 300 days of sunshine per year, making it a pleasant place to live all year round due to its temperate Mediterranean climate. The summers are quite long, often lasting until October, and even in winter, the climate in southern Portugal is quite pleasant.

200 km of coastline and dozens of beautiful beaches!
It is too often forgotten that the beaches of the Algarve are among the most beautiful in Europe and more broadly in the Mediterranean basin.
They are very diversified: sometimes imposing, stretching to infinity, sometimes intimate, locked between cliffs, inlets, on islands, lagoons, some known, others secret and only accessible to those who know how to get there. The beaches are extremely clean and the water is transparent, generally calm, especially in summer, with a temperate water temperature. There is also a very high quality tourist infrastructure to welcome seaside visitors (parking, signage, toilets, first aid stations,…).

Culture & Gastronomy
Monuments, secular dwellings, religious rituals and craft markets represent a heritage that makes the Algarve a region that is not just about its miles of beaches. Many towns and villages are of cultural interest because of the beauty of traditional architecture or the presence of historical monuments.
As for gastronomy, harvesting the best that the sea and land have to offer is enough: fish and seafood "caldeiradas", clam "cataplanas"; confectionery made from figs and almonds, and wines from the DOC sub-regions of Lagos, Portimão, Lagoa and Tavira. It is no coincidence that the Algarve region is the Portuguese region with the highest concentration of Michelin stars.

A golfer's paradise!
The Algarve was voted "Best Golf Destination in the World" by the I.A.G.T.O. (International Association of Golf Tour Operators). The first golf course in the region opened in 1966 and of the 70 or so golf courses in Portugal, 34 are located in the Algarve within a maximum radius of 120 Kilometres. In other words, this region is a paradise for any golfer looking to discover new playgrounds.

Easy accessibility
With plenty of low cost airlines offering flights to Algarve's Faro International Airport, and flight times of just a few hours from most of Western Europe, the Algarve is easily accessible. Flights land at Faro, the capital of the Algarve, which is centrally located., so it is then very easy to reach the whole region from the main seaside resorts: Quinta do Lago, Vale de Lobo, Albufeira, Armaçao de Pêra, Carvoeiro, Alvor or Lagos. Whatever the seaside council you choose, you can enjoy a day trip, distances are never a problem since the Algarve is only a maximum 140 km wide from west to east.

Safe & Politically stable
Voted in the top three most peaceful countries in the world 2019, Portugal has one of the lowest population to land densities in Europe.
Politically, Portugal is stable, with one of the lowest crime rates in Europe and the capital, Lisbon, has been voted the safest in Europe. This creates an increasing demand for properties and rentals.

Solid investment
Owning property in Portugal can provide a solid financial investment. With more and more tourists visiting Portugal each year, renting your Portuguese property to cover the annual costs of owning a holiday home is an attractive option. The strict planning regulations secure the natural beauty of the sandy beaches, open countryside and forests, which in turn limits the supply of new properties and maintains the demand of property for sale high!
In addition to the points described above, there are still more benefits that make Portugal, namely the Algarve, such an attractive place for real estate investment:
- Portugal offers a very high quality of life and low cost of living in comparison to other European countries;
- Purchasing and maintaining ownership of a property for at least five years can make you eligible for Portuguese residency and citizenship;
- Become eligible for a Portugal Golden Visa and potentially obtain residency (as well as citizenship after 6 years);
- Great tax incentives through the NHR scheme;
- Public infrastructure such as healthcare and transportation are widely available and accessible;
- High-quality education and healthcare services;
- A large number of English speakers which makes communication very easy.
In short, from the famous white houses of rural villages to the large villas in Quinta do Lago, Loulé, Almancil or Lagos, this is your chance to dive in, settle in Portugal and enjoy the mild warm climate of the sunny Algarve. Whether in a property on a golf course, a house with a sea view, a villa with a swimming pool, an apartment with a terrace, our team will help you find the property that suits you.