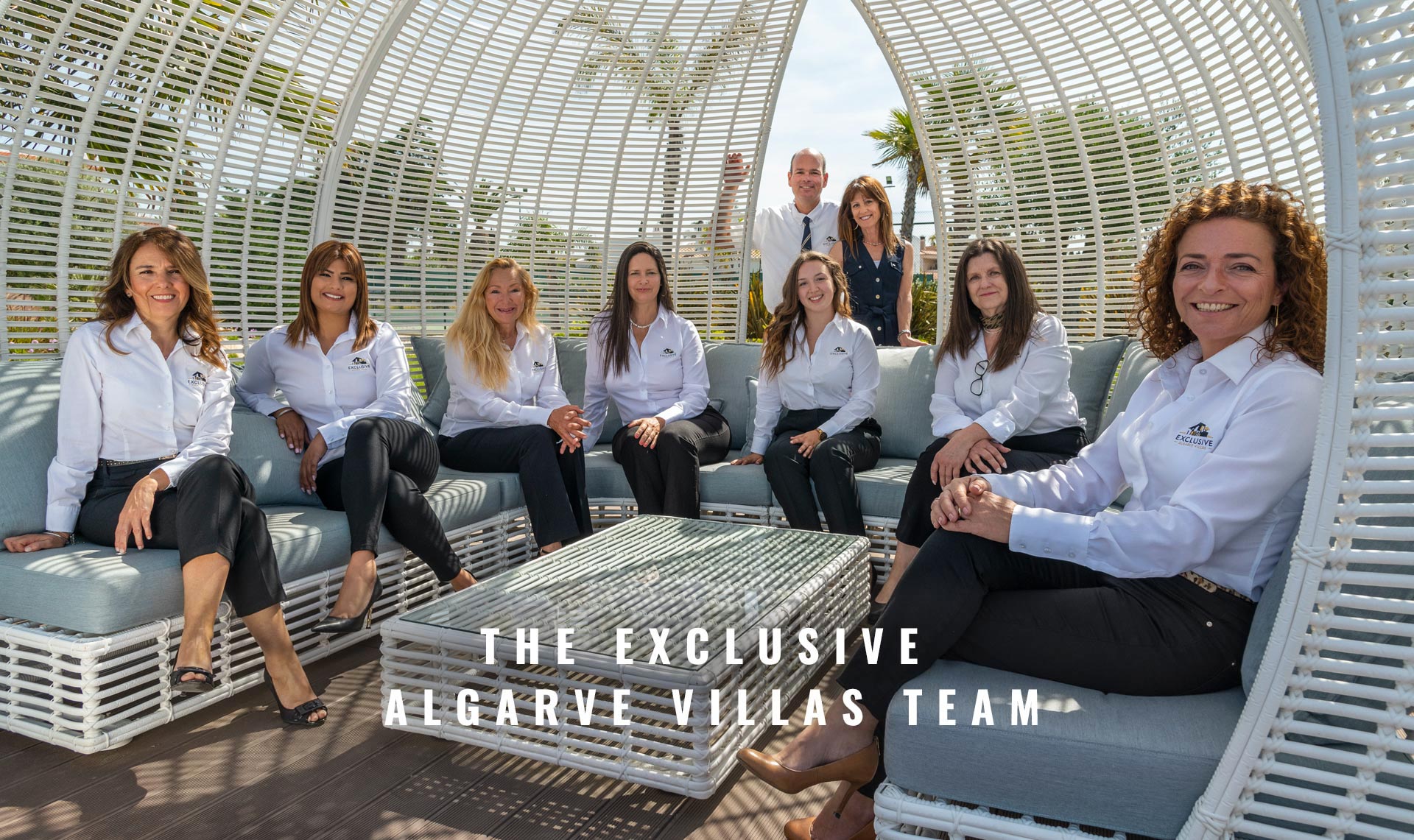 WE ARE HERE TO ASSIST YOU THROUGHOUT THE PROCESS OF BUYING AND SELLING LUXURY PROPERTY IN THE ALGARVE
Directors Marcela Boturao & Bart van Linden would like to welcome you to meet the team of Exclusive Algarve Villas. Both Marcela and Bart have been active in selling luxury real estate in the Algarve for over a decade. They have built up a multi award winning company and continue to grow the business year after year. With a wealth of knowledge in real estate, legal and fiscal matters, we can assist you throughout the process of buying and selling luxury property in the Algarve. We work with a small team of professionals who share our ideas and mind-set. Being a service providing company, we still believe in the 'client is king' concept.
We are literally available for you during any day of the week.
---
Directors

Marcela Boturao
Marcela's working background started off in Canada before moving the Algarve. She has combined functions in of management, administration, and she will be your point of contact for vendors. Marcela Is multi lingual and is the first point of contact for Portuguese, Spanish and Italian clients. Marcela works from both Lagoa and Vilamoura office and is available during 7 days a week.
Marcela speaks English, Spanish, Italian and Portuguese
Mobile +351 918 156 655
Office +351 282 353 019

Bart Van Linden
Bart will be your main contact for buyer enquiries and he will appoint you to the right sales person. As managing director he is responsible to run the company and to deal with the 'buyer side' of the business. Bart has a good understanding of the Algarve, luxury real estate but also legal and fiscal matters. With a no-hassle, no-pressure approach he can assist you with the purchase of a home in the Algarve. Available during 24/7 for you.
Bart speaks English, French, German, Dutch and Portuguese
Mobile +351 912 826 969
Office +351 282 353 019
---

Tania Santos
As office manager, Tania is the administrative support of our company, and your first point of contact on the phone. She works from our Vilamoura office and is available from Monday to Friday during office hours. Tania will be able to assist you with bureaucratic matters.
With her positive approach we're very pleased to have her in our team.

Sales Team Vilamoura
---

Susana Rebêlo
Susana moved to the Algarve nearly 15 years ago, after experiencing an international career in London, where she lived and worked for 8 years in multinational, corporate companies in various industries, from leading medical and travel security services to leading interior design luxury brands and Real Estate.
In the Algarve, she has been working with renowned companies in Luxury Real Estate and Luxury Residential Tourism in Vale do Lobo, Dunas Douradas, Quinta do Lago and Vilamoura.
Passionate about property and people, Susana is most happy when she matches the right buyer with the perfect property.
During her free time she loves networking and socializing, enjoying the Algarve´s best hidden secrets and travel as much as possible, within the region and abroad.
Susana joined the EAV recently, supporting the Team in Vilamoura and covering the "Golden Triangle" areas.
Mobile +351 918 024 083
Vilamoura Office +351 289 321 276

Sales Team Carvoeiro
---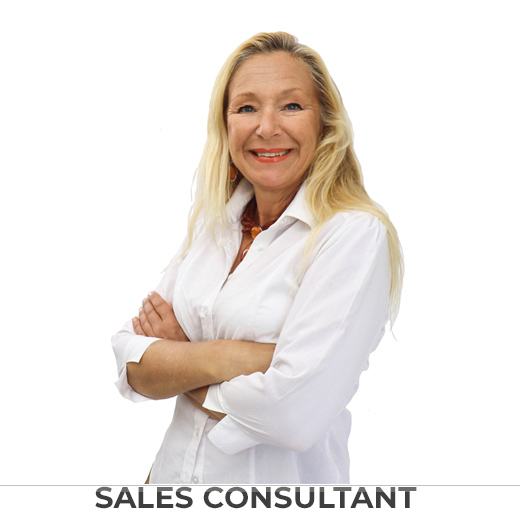 Melanie Maryan
Melanie bought her first holiday home in Portugal in 1998 and moved permanently to the Algarve in 2005.
Her children were educated at the International school in Lagoa. At that time, from "start up" she developed a distribution and also a property rental business here, whilst still maintaining a business in the UK.
Hence , she has first-hand experience of the challenges and blessings of being an expatriate, traveling, whilst adapting to work and family life in a new country.
Her employment has been varied, from the Entertainment Industry, Sales and Marketing in building materials to Publishing , Development and Company Management, Leisure and Hospitality.
Her career in Real Estate began in 2010, providing clients with property from Tavira to Burgau.
Now she enjoys assisting clients with their search for the perfect property solution in Central Algarve, the area where she lives with her horses and dogs.
In working with Exclusive Algarve Villas she is able to offer clients and vendors, the support and confidence of an experienced, knowledgeable and professional team. The daily interaction that she has with clients and vendors from all over the world and the discovery of their personal and specific requirements, matching this to a smooth and happy conclusive sale or purchase, remains her goal.
Mobile +351 915 436 099
Vilamoura Office +351 282 353 019

Sales Team Lagos
---

Ana Fonseca
Ana was born and raised in Lisbon. Moved to the Algarve some 40 years ago.
Real Estate is her life for the past 20 years, in the western Algarve, an area she knows well, and this is the work she loves.
Being very patient and diplomatic, but straightforward in all aspects of her life, she's always very attentive to her client's needs and wishes, doing her best to find the right property for each one of them.
She loves to travel and reading is also a passion, but at the end of the day she wouldn't live far from the sea; the beach and the sun are reason enough to choose the Algarve for main residence.
Ana speaks Portuguese, English and French and a bit of Spanish.
Office: +351 918 024 084

Carolina Galvao
Carolina was born and raised in the Algarve. After growing up in the peaceful yet lively city of Lagos, in real estate she found the perfect way to full fill her passion of having a job that is all about communicating with new people and helping them by showing how to take their dreams of living in their own homes, creating memories with their loved ones, and turn them into reality.
Carolina has recently joined our team and is dedicated to keep improving her skills and knowledge to ensure your every need.
Office: +351 918 024 084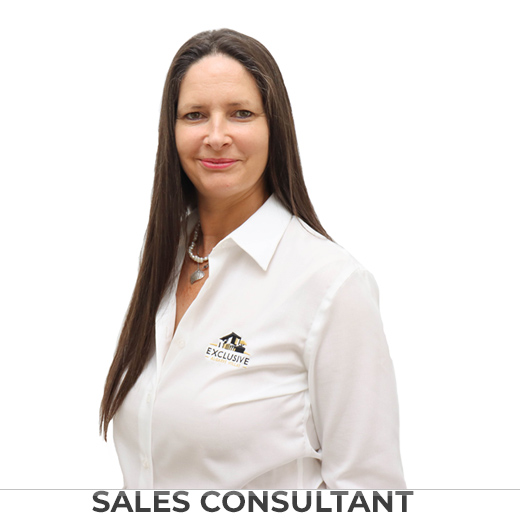 Melissa Oliveira
Melissa has an English –Portuguese background and was brought up in Lisbon. She lived in the UK during her adult years. She has moved to the Algarve 20 years ago and is happy living in the sunny Algarve with beautiful beaches and coastline.
Melissa has been active in selling real estate in the Lagos area for nearly 15 years and has a great knowledge of the area, people and business alike. Melissa is straightforward in her manor, and a good contact in Lagos, where she knows all the ins and outs.
Finding special and unique properties is my passion, and finding their new owners and seeing them happily settled in, is the cherry on the cake!
Melissa speaks English, French and Portuguese.
Mobile +351 917 428 377
Lagoa Office +351 289 321 276

Sales Team Belgium
---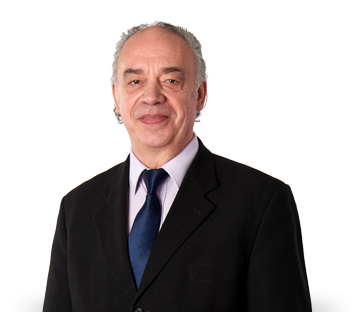 Virginio Fontana
Virginio has been passionate about real estate sales since 1990 in Brussels Belgium and Switzerland. Experience of 5 years as a former cabinet employee at the Belgian Federal Government.
Since 2006 Virginio has discovered the Algarve, with its beautiful rock formations, its miles of sandy beaches, and its 300 days of sunshine, the Portuguese Algarve is undoubtedly one of the most beautiful coastal areas in Europe. A destination that is growing in popularity. Virginio, together with Bart, shows a growing number of customers the way to exclusive permanent and second homes, in the most fascinating places in this chosen region. Virginio speaks Dutch, French, English, German.
Virginio is available 7 days a week.